Utada Hikaru – "This is the One" Album Review
31 March 2009
One Comment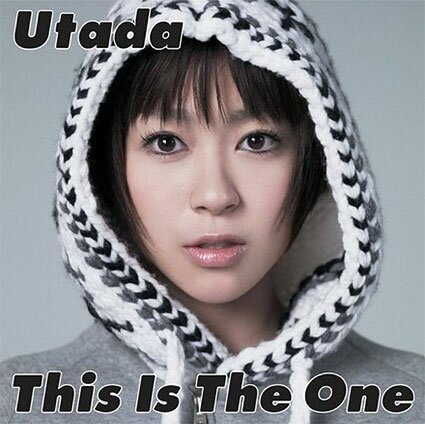 A favorite among gaysians, Utada is taking another stab at trying to break into the American market. What do we at TheGaysian.com think? We absolutely love it! While personally I've always felt that Deep River was one of the most richest albums [in sound] I've ever laid my hands on in all aspects- album packaging, song writing, song arrangement and sound, it really disappointed me that later albums Ultra Blue and Heart Station all contained a very simplistic sound with not much emphasis on rich sounds.
Utada is now back with her new album This is the One and with it comes back the rich production that I had remembered her having in Deep River. Lyrically, Utada is definitely very different. Her Japanese lyrics sing of heartbreak or metaphors, whereas her English lyrics show a naughty sexual side of her which is not found in her Japanese lyrics.
The first song that we are introduced to the album is a track called On and On. While it's not the most unique of songs, the melody and production makes me feel that it would be a perfect song for a fashion runway. The second track, Merry Christmas Mr. Lawrence -FYI is the absolute treasure of the album and the sampling of Ryu Sakamoto's classic piece is almost ingenius.
Apple And Cinnamon is a simple song with one of the craziest beats I've ever heard. This song is definitely one of my favorites on the album. Though I wonder, should I feel a bit guilty that I smile and bop so much to this song when this song talks about how two people can't be together? Taking My Money Back melody-wise is alright, but the subject matter about a girl that is tired of being played is kind of funny.
This One (Crying Like A Child) is another gem in this album. I'm actually kind of surprised that Utada didn't select this one as the debut single, as the singing and the production in this song was definitely much smoother than Come Back to Me.
Unfortunately in every Utada album there's always a song that I dislike, in this one it has got to be Automatic Part II. Based on the name, I had thought that it may have devrived some inspiration from her Japanese debut single Automatic but I was wrong. The song is repetative and just awkward.
Another cool beat filled song, Dirty Desire is a very enjoyable track… until she sings "I love you long time." Come on Utada, let's not feed into stereotype.
Poppin' is an interesting song because it's definitely a song that showcases Utada's sexual side… which to someone who has been following her for 10 years is just a bit odd.
Come Back To Me was the first track that I was introduced to and from this one track I could see that she wrote and produced this album soley for an American audience. While the production is more complex than her Japanese single Flavor of Life, I couldn't help but feel some similarities between the two.
The last track Me Muero is so unique because it doesn't feel like it should be on the album. To be honest, I absolutely like it when she tries to do this Latin type of sound because as we saw from her previous Japanese single Letters, she can definitely pull it off.
Overall, it seems Utada is receiving fairly positive reception here stateside, and I can see her breaking into mainstream music with this album. For those who are interested in supporting her efforts and to just listen to good pop the album is available now on iTunes and the physical album will be released in May '09.