Articles in the Fashion Category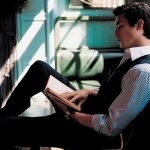 Every gaysian, regardless of what job he has should always have a closet with a good number of business casual clothes, and I'm sure most of you guys do have a good number, however, are you sure that your closet has exactly the thing that will accentuate the gentleman out of you? Some simple pointers that should go a long way:
The Vest
The vest is one of those helpful pieces in your wardrobe that can revitalize a dress shirt that you may have gotten bored of. While in the olden days …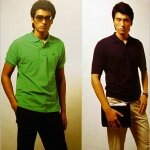 The gaysian typically owns many polo shirts in his closet and if he doesn't, he should at least own a few because the polo shirt is a shirt that never goes out of style and will usually always look good on the gaysian male.
In terms of the polo, it's always good to keep in mind that when wearing a polo, the polo should always be darker than the pants you match it with. By dressing this way, it will allow the gaysian to look balanced and have more of a …